The holidays are fast approaching and we've got you covered with a variety of whiskey offerings. Gifts for whiskey lovers need not be hard to find. It's the perfect time of year to give someone a high quality liquor they can sip on during all of their holiday gatherings. From hot toddies to classic scotches, these spirits will nicely complement the season.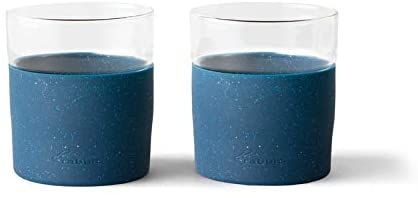 Rabbit Freezable Whiskey Glasses, Set of 2, Speckled Navy($30): Our Rabbit Freezable Whiskey Glasses feature double-walled borosilicate glasses that are perfect for cooling down whiskey without any dilution. To use the product, simply place your freezer pack of choice in the sleeve and freeze overnight. After it has been frozen, place it inside one of the glasses and pour your favorite drink inside. The whisky is cooled without any dilution within minutes!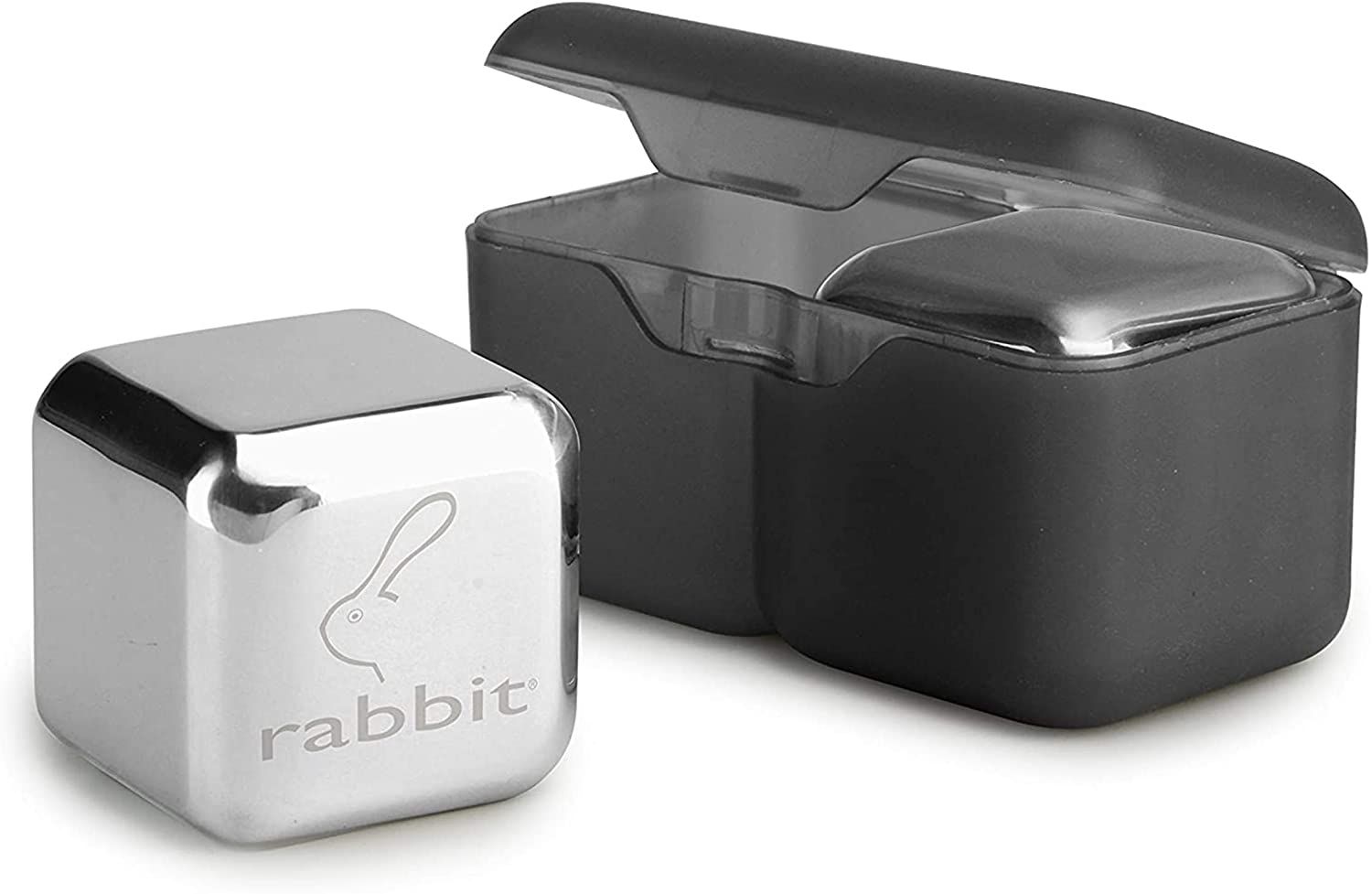 Rabbit Whiskey and Beverage Jumbo Chilling Stones Set, Chrome($21): Rabbit Chilling Stones are the modern way to keep adult beverages on ice. Stylish and reusable, these chilling stones are constructed with durable stainless steel to effortlessly chill drinks without diluting them. One stone is sufficient to chill a glass of whiskey or scotch, leaving the second to share with a drinking buddy in need.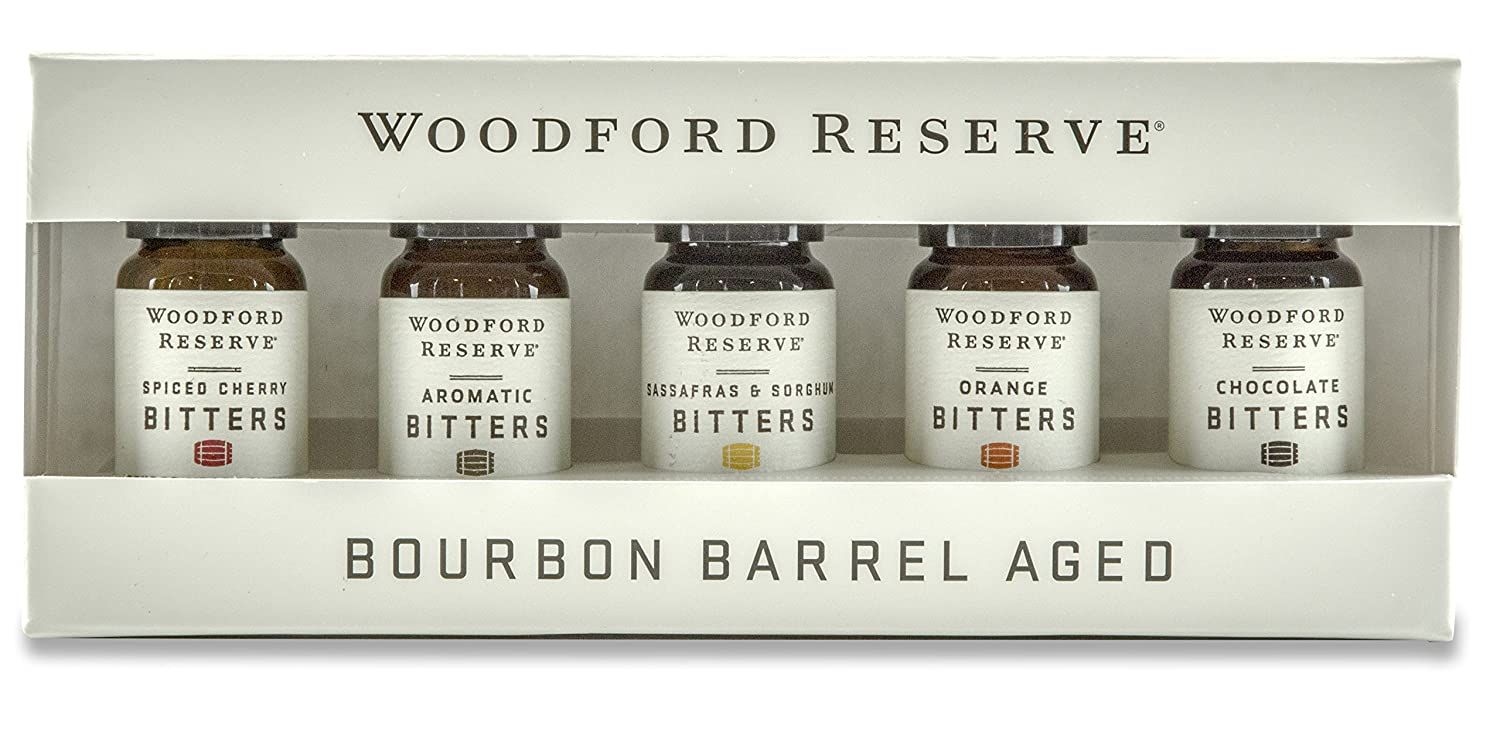 WOODFORD RESERVE BITTERS DRAM SET($25): These five Woodford Reserve Bourbon Barrel Aged Bitters flavors represent a memorable taste experience. Crafted in limited quantity and crafted to perfection, these bitters pair perfectly with an array of spirits and are great for both home mixologists and professional bartenders alike.
Flaviar: Our new Flaviar system is a gift that keeps on giving, one bottle at a time. Choose from themed tasting boxes to introduce your lucky friend or family member to new, rare and exciting spirits. Each Tasting Box contains 6 to 10 different premium spirits, carefully selected by our team of experts.
Uncle Nearest 1856 Premium Aged Whiskey($182): Uncle Nearest 1856 Premium Aged Whiskey balances classic woody notes with a buttery smoothness to create an easy drinking whiskey. Our team of master blenders have created our first ever 100 proof spirit that won't break the bank. Poured into freshly filled American oak barrels, this whiskey is then bottled at 100 proof so it can be enjoyed neat or in your favorite cocktail.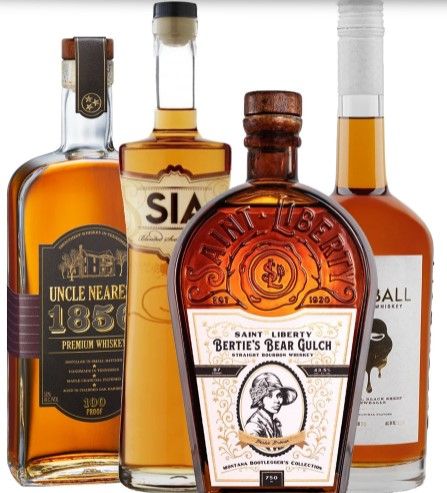 Lismore Diamond Square Decanter($295): A beautiful crystal decanter to add a touch of luxury to your collection. Place your favorite tipple into the square base and watch it transform into a crystal pedestal with exquisite detailing. The perfect piece to display next to your finest glassware or in your own liquor cabinet beside some of your favorite Scotch, Cognac or American whiskey.