The perfect gift for the special vegan in your life. Our selection of the best gifts for vegans includes everything from food to apparel, kitchenware and even books. Make any vegan happy with a present from this list.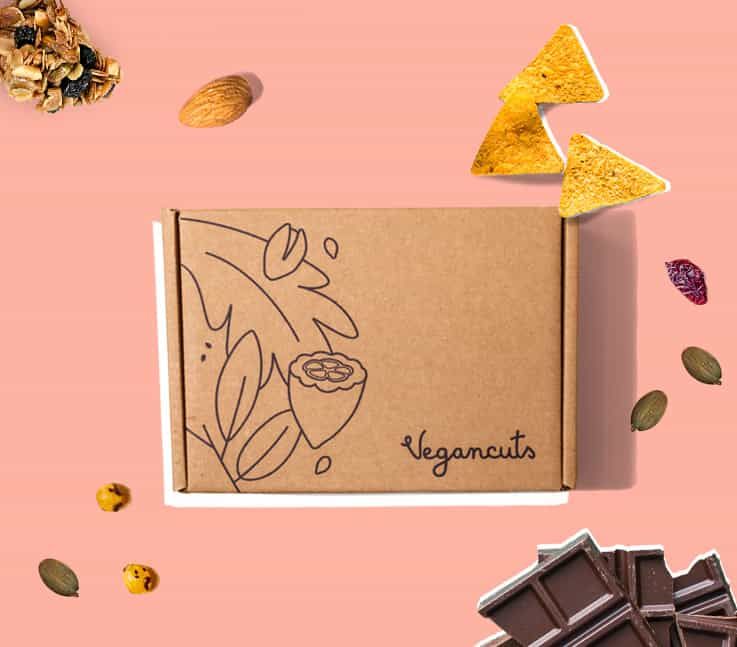 Vegancuts Snack Favorites - Oversized Box ($39): Vegan Snack Box is the perfect box for anyone who wants to try a variety of new healthy snacks. Vegan. Lactose-free. Gluten-Free. Soy-Free. MSG-Free. Peanut-Free (many snacks are made in a facility that handles peanuts). Featuring delicious and unique products from your favorite small brands, and one-of-a-kind products made exclusively for Vegan Cuts, this monthly subscription delivers 3 or more full size snacks right to your door.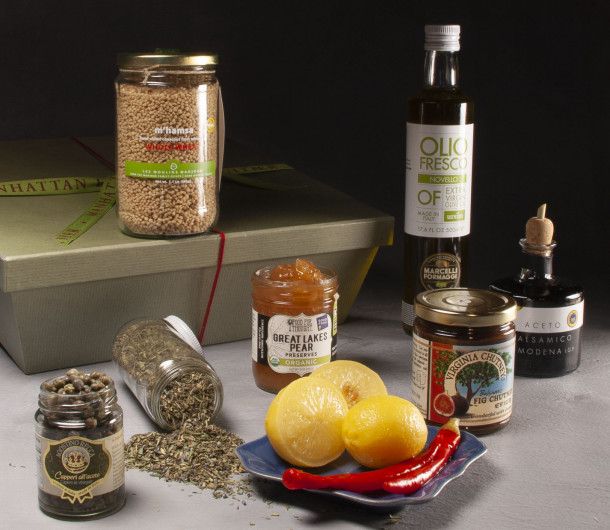 Strictly Vegan Pantry ($157): Send a gift to fill a pantry with the perfect Mediterranean diet staples that are all verified to be completely vegan. We start with an exceptional extra-virgin olive oil Our handcrafted extra-virgin olive oil, Olio Fresco, is harvested and pressed the same week.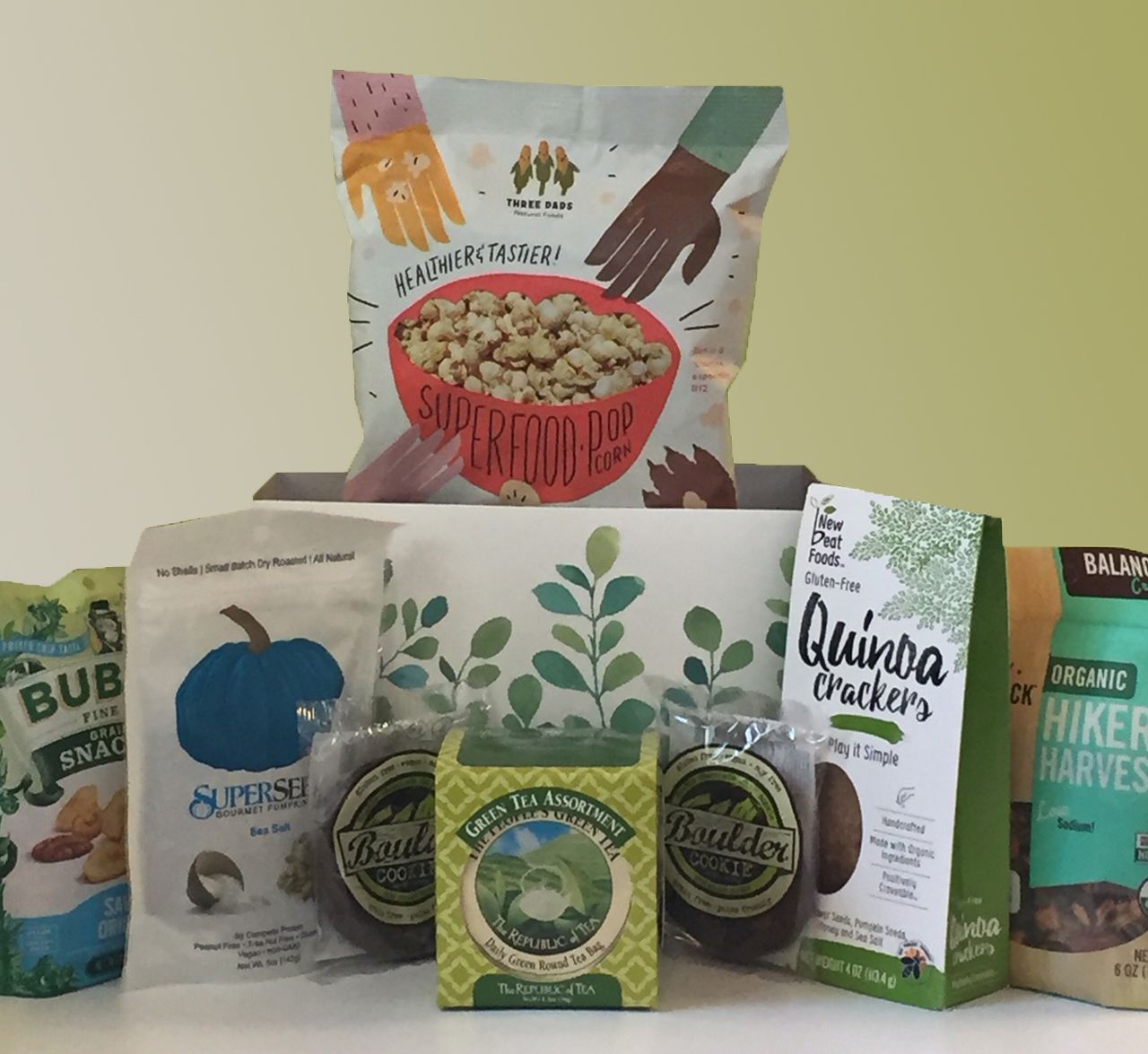 Very Vegan Snack Basket ($84): Our Very Vegan Snack Basket is a great gift for anyone who wants to snack healthy, cruelty-free and vegan. It includes their wildly-popular cheezy popcorn, the snack mix of the month from Bubbas Popcorn; plus snacks from Woodstock Farms and New Beat Foods; Republic of Tea's Green Tea Assortment; and two Boulder Cookie Company cookies. Conveniently hand-delivered in a reusable wooden gift basket.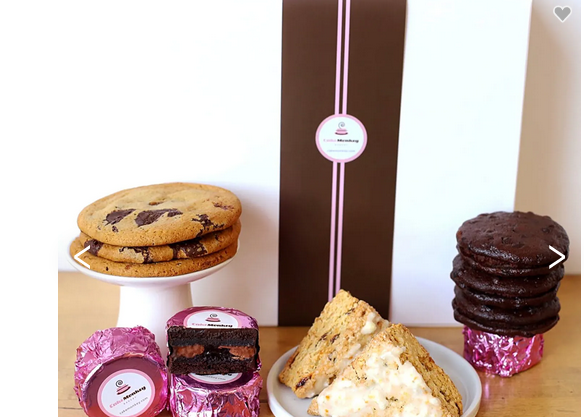 Vegan Gift Box Cake Monkey ($109): Cake monkey flavors are first rate! The Gluten free cakes and cookies are so incredible you don't miss the gluten! Truly Masterful!Everything was so delicious. It was packed well so nothing was smashed. I would feel good about sending this as a gift.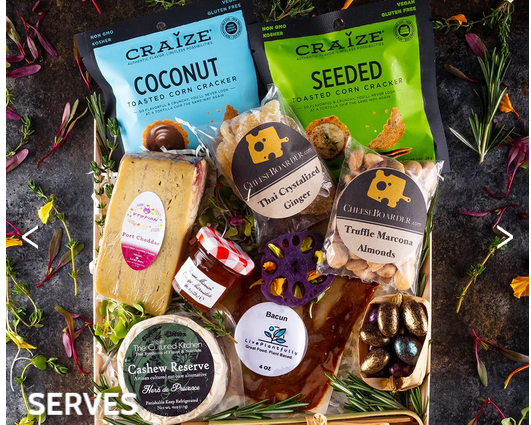 Noci Vegan Cheese & Charcuterie Board for 3-4 ($145):The Noci Vegan Cheese & Charcuterie Board is the perfect gift for vegans with a sweet tooth. This exclusive board consists of 3/4 cheeses and 1/4 charcuterie that are all made from cashews and other nuts! Cheeseboarder has taken this traditional combination and deconstructed it into something unique, so you can savor every bite and not miss the cheese at all!

Vegan Halva Trio($55): It's a great gift for vegans or anyone looking to sample some halva from around the world. Made with fresh ingredients including organic tahini (sesame butter), it's subtly seasoned with a touch of rose oil and comes in a festive box adorned with our signature illustration of the Tree of Life. Just open, eat, and enjoy!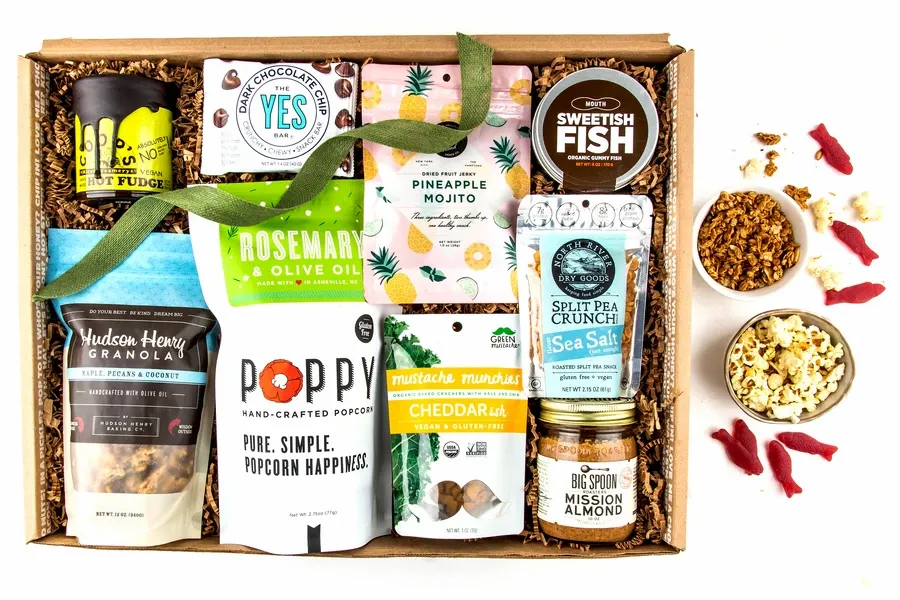 Vegan Snack Box MADE BY MOUTH ($102 EACH): The Vegan Snack Box MADE BY MOUTH is a monthly subscription that sends you an amazing vegan snack box curated by our small team of expert taste testers. Each month will feature a different assortment of delicious, organic and allergen-friendly snacks. From sweet treats to savory nuts, we have something for everyone! This gift is the perfect gift for the vegan or animal lover in your life!