How many times have you spent hours scouring through toys to find the right one, only to get it home and see your kid isn't interested? One year olds grow out of baby toys, but haven't developed the dexterity to play with most toddler toys. Solution: A kid-approved list of the top gifts for 1 year old girls that are proven winners.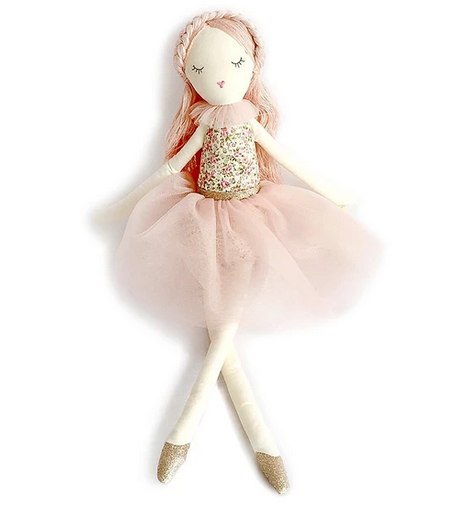 Rose' Scented Soft Doll ($45): Our "Rose' Scented" soft doll is the perfect gift for any girl. There's no better way to say I love you than with this yummy smelling doll...her subtle, sweet scent is ohhh so inviting.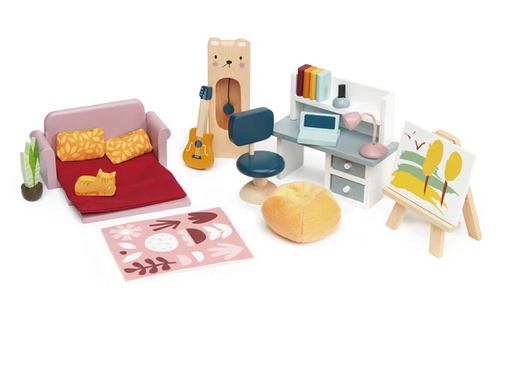 Dolls House Study Furniture ($45): Delivered flat packed for easy home assembly, the Dolls House Study Furniture set from I'm Toy is ideal for children's rooms and playrooms. Incorporating textiles from a leading textile designer, this fun furniture set includes a swivel chair in metallic crimson with ivory cotton blend cushions, laptop holder with anglepoise lamp attached and 4 books.
The Leaf Family($20): This beautiful set of four dolls in family life is a modern twist on traditional dolls.  The thoughtful and elegant designs appeal to adults as much as children. Part of our Little Village collection, the Leaf Family set is excellent for imaginative play, particularly creative doll's house building. This perfect little family are made from high quality hardwood that have been carefully sanded down to the highest standard.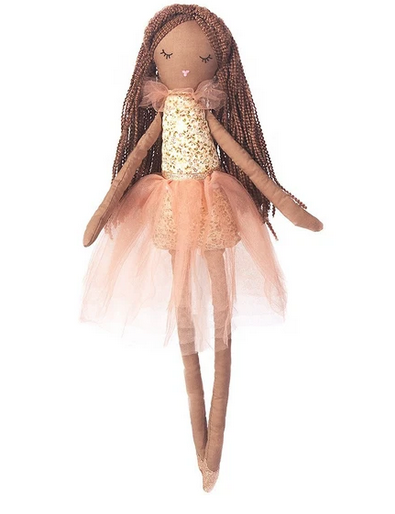 Cookie' Scented African American Soft Doll ($45): Welcome to our scent line of dolls! Each doll is carefully scented with a unique smell. The doll's clothing is a cotton/polyester blend and the dolls are machine washable. Their hair is hand crafted from synthetic fibers and they have soft, velvety smooth skin. Their eyes are individually hand painted, and their faces are hand sculpted giving each doll a realistic look.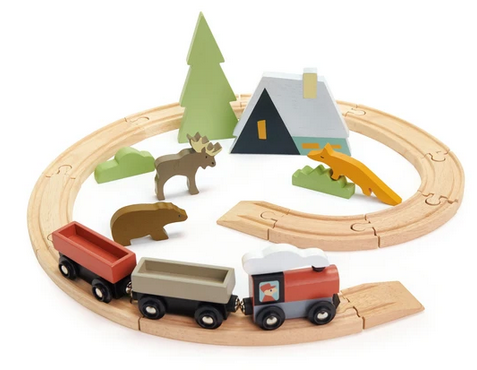 Treetops Train Set ($40): This set includes a train with two carriages, perfect for making your own mountain railway tracks. Balance the little bear, moose or fox on - well - on their home turf. At the end of the track, the chalet with its cosy fireplace is waiting!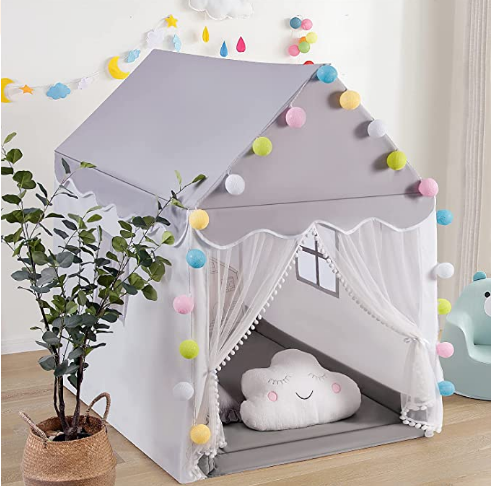 Kids Play Tent, Large Playhouse Castle (40): Our gigantic kids play tent is the perfect place to take shelter from life's worries and create captivating memories with your kids. This playhouse is incredibly cute, large and spacious enough for a couple of grown-ups to fit inside, yet compact enough to require little floor space. Place it inside your house or even in your bedroom for a cool fort-like feel, or take it outside for some major fun!
LeapFrog Learn and Groove Musical Table ($40): Playing music is a great way to get little ones to dance, wiggle and sing along. The Learn & Groove Musical Table from LeapFrog plays up to 70 songs and phrases, introduces numbers and letters, teaches shapes and colors, and also introduces classic tunes like "Old MacDonald" and "Itsy Bitsy Spider." With over two dozen light-up instrument keys, kids can play along as they have fun discovering new things about the world around them.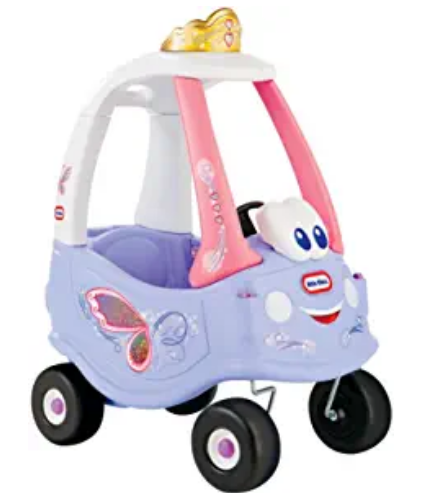 Little Tikes Fairy Cozy Coupe ($55): The all-new Cozy Coupe fairy is the perfect way to add a touch of magic to your child's outdoor adventures. You know your little one will love pushing her friends around in the cozy Coupe fairy, just don't let her drive it into the pool!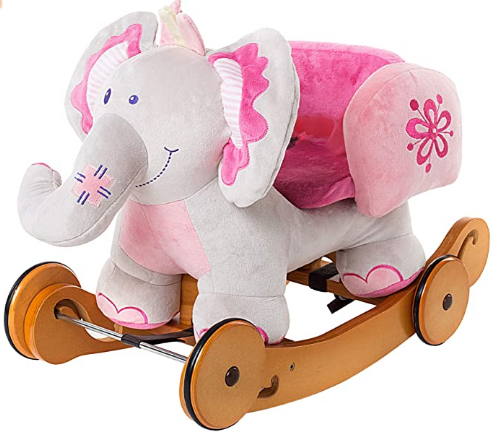 labebe - Plush Rocking Horse ($123): The popular labebe plush rocker is the most wonderful gift for kids, ideal for boys and girls age 1 and up. It features a rocker that converts into a stroller without tools, making it convenient to carry around and store anywhere with no assembly required.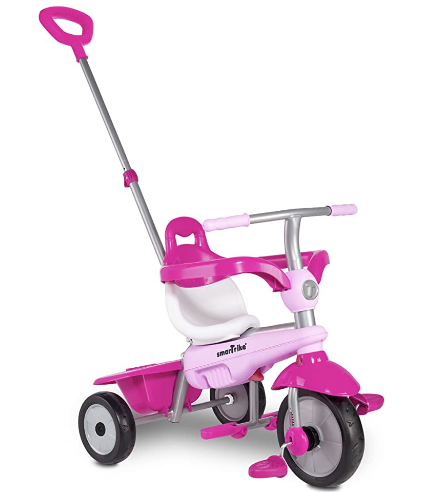 smarTrike Breeze Toddler Tricycle ($70): Designed to easily convert from infant push trike to a safe and sturdy toddler tricycle. The smarTrike Breeze? 3-in-1 Tandem Converter puts your baby on the fast track to independent mobility! From 15 months to about 3 years, the seat and handlebars can be adjusted infinitely as your child grows; when you are ready, just remove the blue component for full toddler use.