A baby girl is like a beautiful flower, and deserves special treatment. That's why we've handpicked these exquisite baptism gifts for girls, to let her know how much you care for her. Shop our collection now.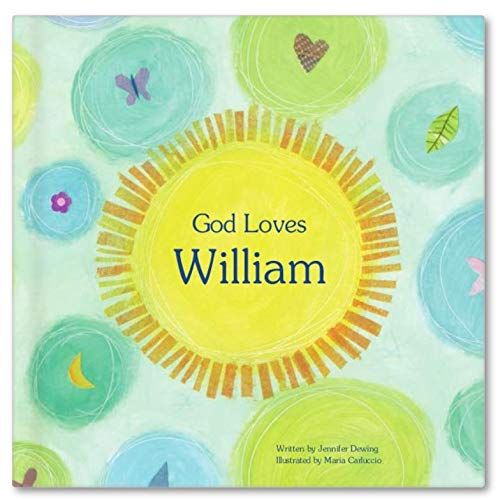 Baptism Gift for Babies ($35): This personalized keepsake book is a special gift for kids. It beautifully describes God's loving presence in nature and tells the child he or she is God's special creation. A wonderful and thoughtful present for kids!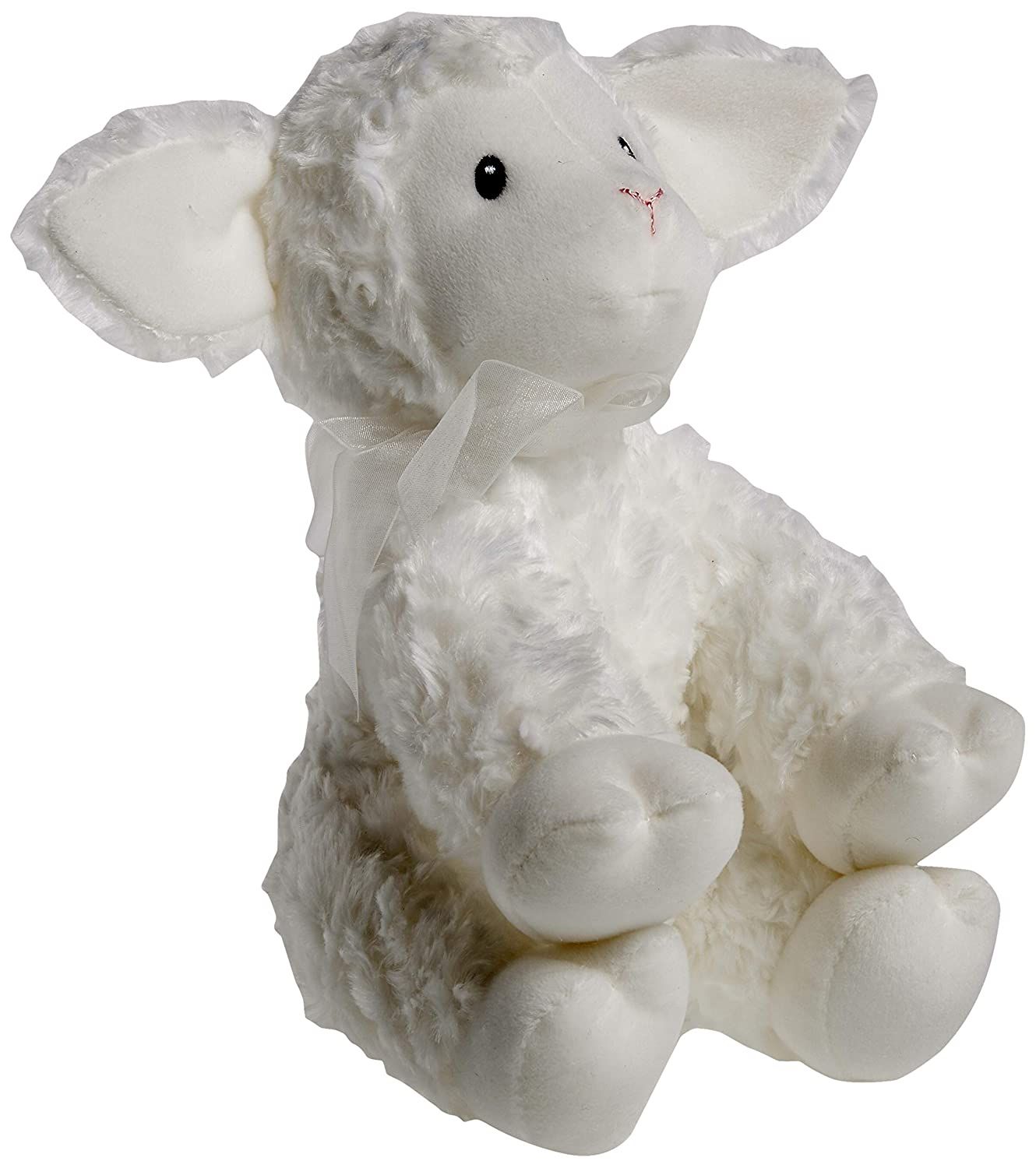 Baby GUND Lena Lamb Jesus Loves Me Musical Stuffed Animal Plush ($25): Baby GUND is a classic plush toy line designed to be the perfect first friend for babies. Designed with baby's senses in mind, Baby GUND looks, sounds and feels unlike anything else available. Our toys are made with the softest materials to create a huggable baby experience that your child will love!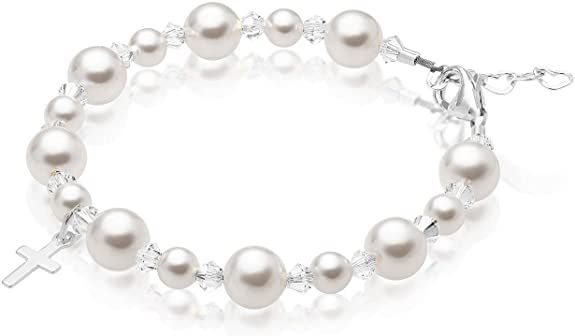 Baby Crystals Sterling Silver Cross Charm Bracelets for Girls ($30): Girls will love this sparkling Sterling Silver Cross Charm Bracelet by Baby Crystals. It is the perfect religious gift for any NewBorn, infant, toddler girl.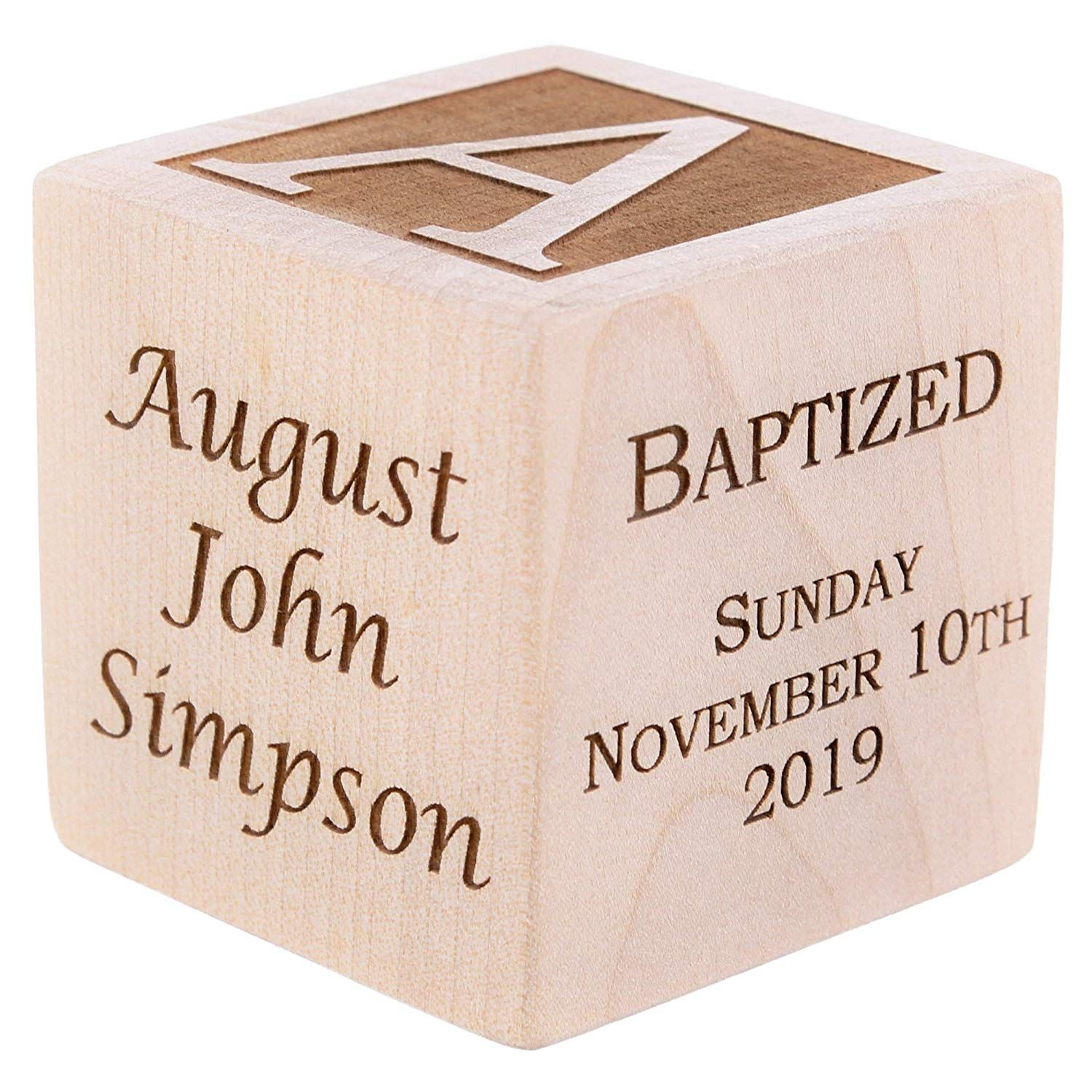 Personalized Baby Baptism: This Personalized Baptism Wooden Block is the ideal gift for your special day. After the ceremony, engrave a cherished memory or special date and have it displayed on the mantle forever, as a reminder of your baby's eventful day.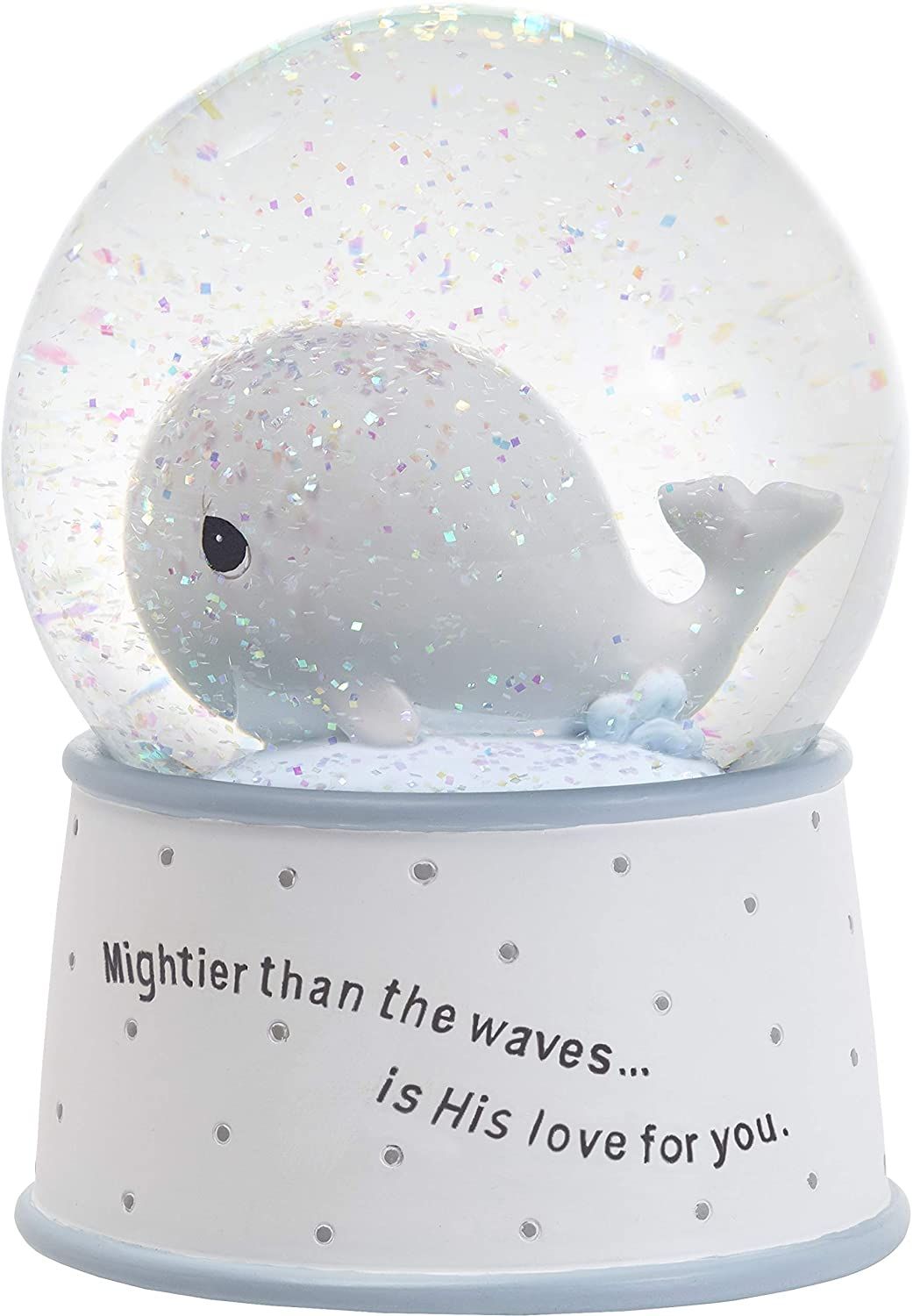 Precious Moments Mightier Than The Waves Brahms' Lullaby Whale Musical Resin ($45): It was the perfect gift for a baby's birth or Baptism. My purchase was for my great nephew's Baptism and when I saw it on-line I knew I had found exactly the gift I wanted.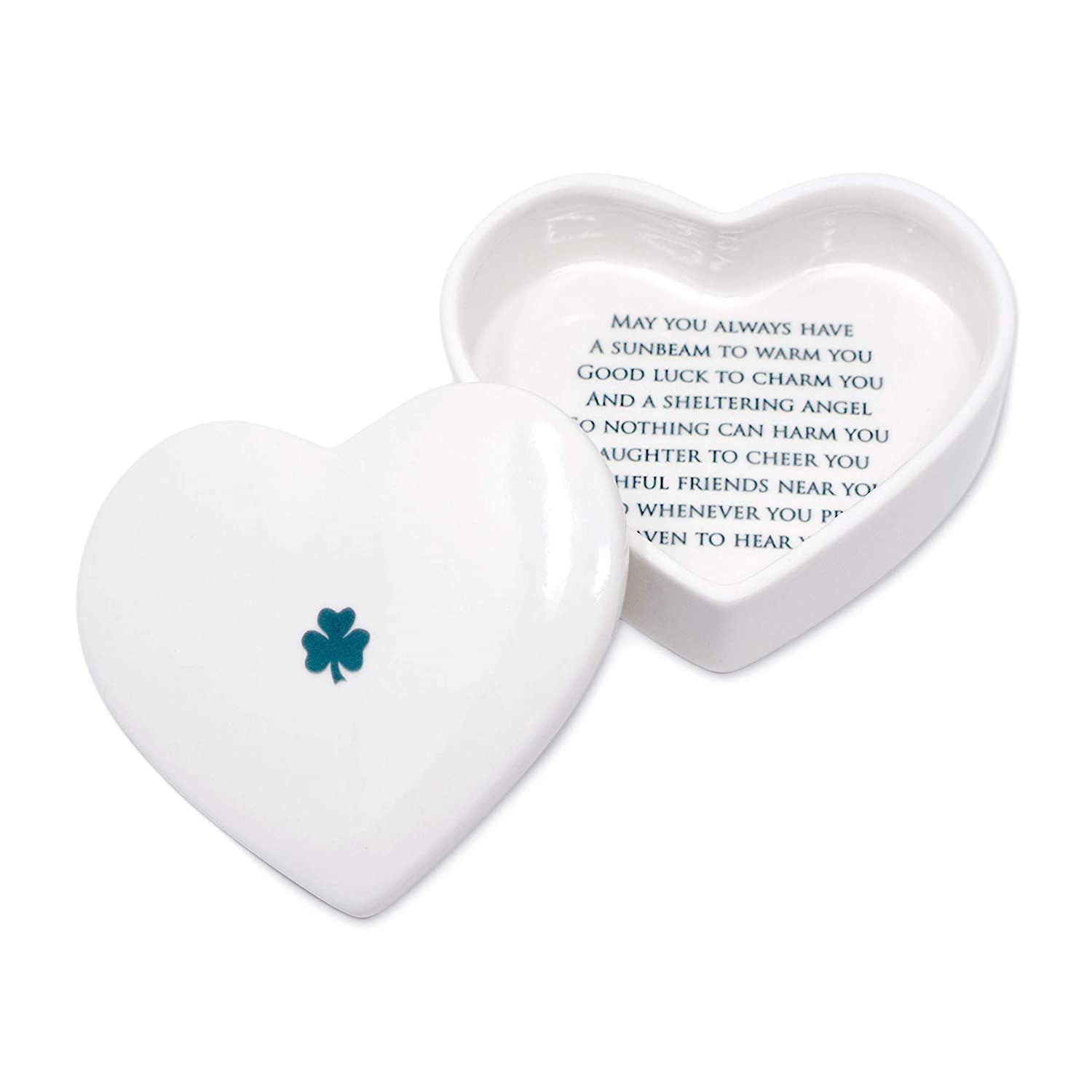 Susabella: This lovely heart shaped keepsake box would be a perfect baptism gift, first communion gift or confirmation gift and is one that can be enjoyed all year round.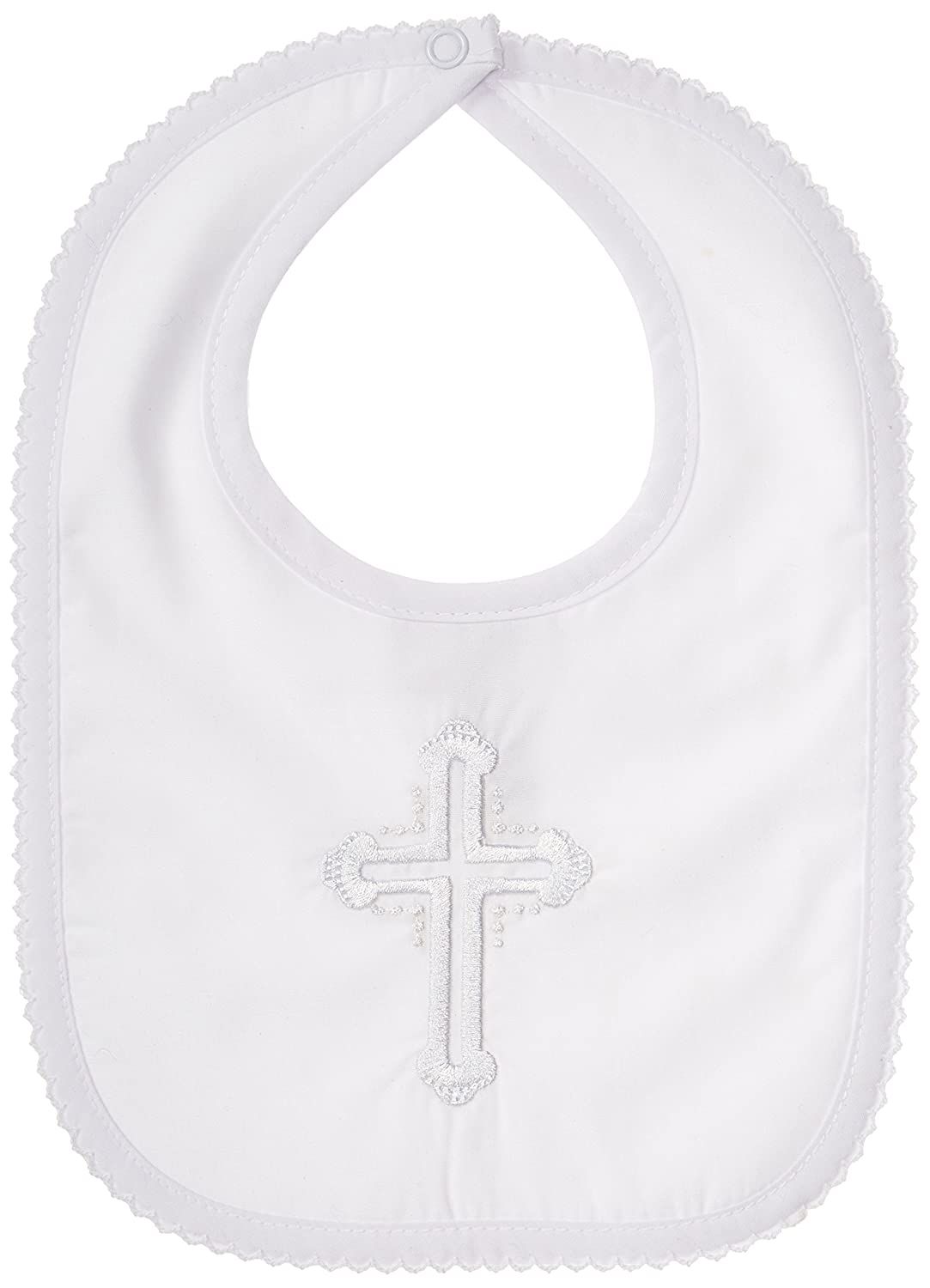 Elegant Baby Premium Embroidered Infant Boys Christening Baptism Bib ($10): The Elegant Baby Premium Cross Bib is made of 100% cotton, the softest cotton baby clothes. It features an embroidered white cross on the front and a gathered neckline. Perfect for any celebration, this is sure to become a christening staple in your child's wardrobe. Part of the Heirloom Christening Gift Collection.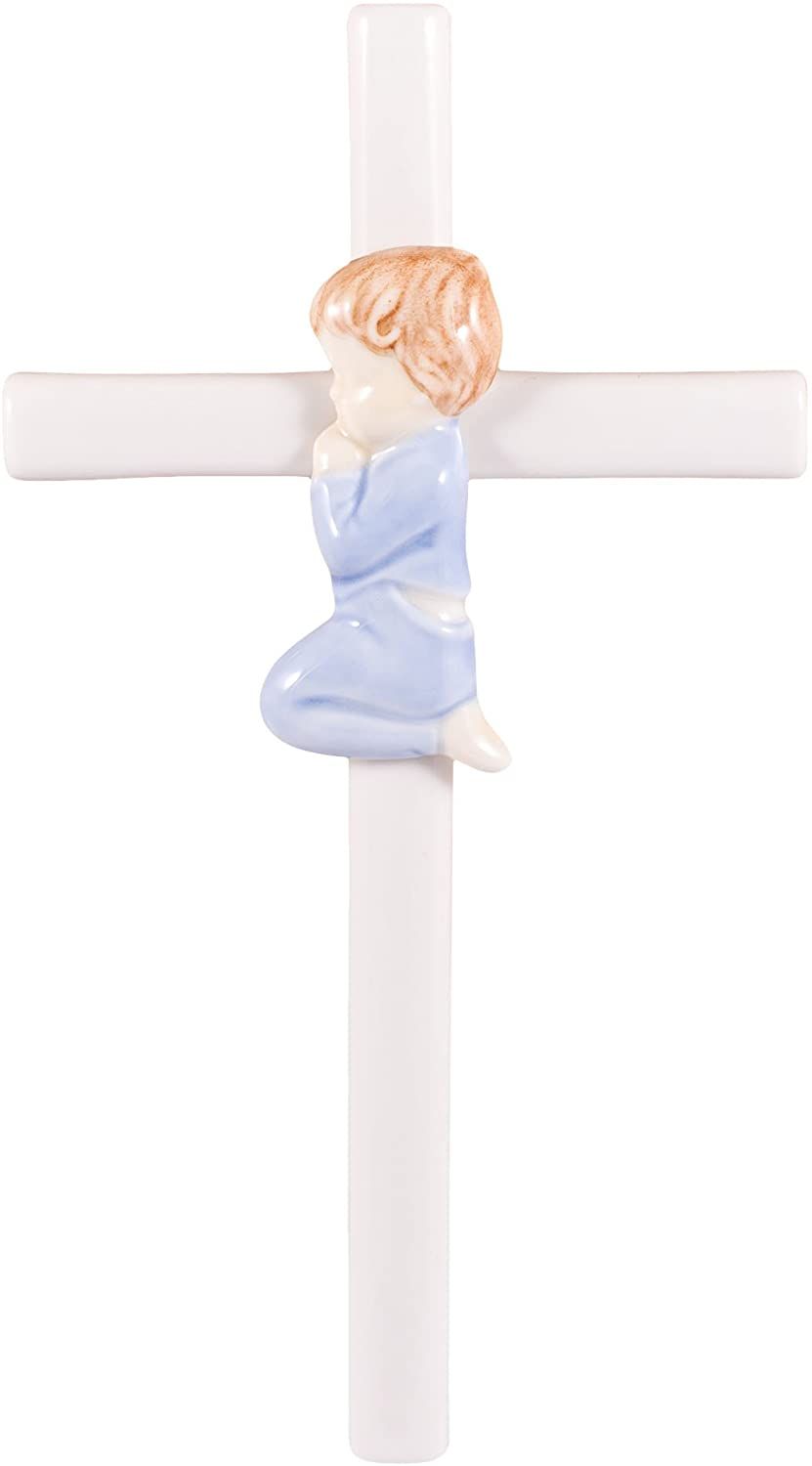 Praying Blue in Blue 7.5 Inch Hand-Painted Glazed White Porcelain Wall Cross ($13): It is beautiful and currently hanging on the wall in his room.This cross is made from high quality porcelain. It comes ready to hang on wall or above mantel. It is part of the Roman Valencia Collection.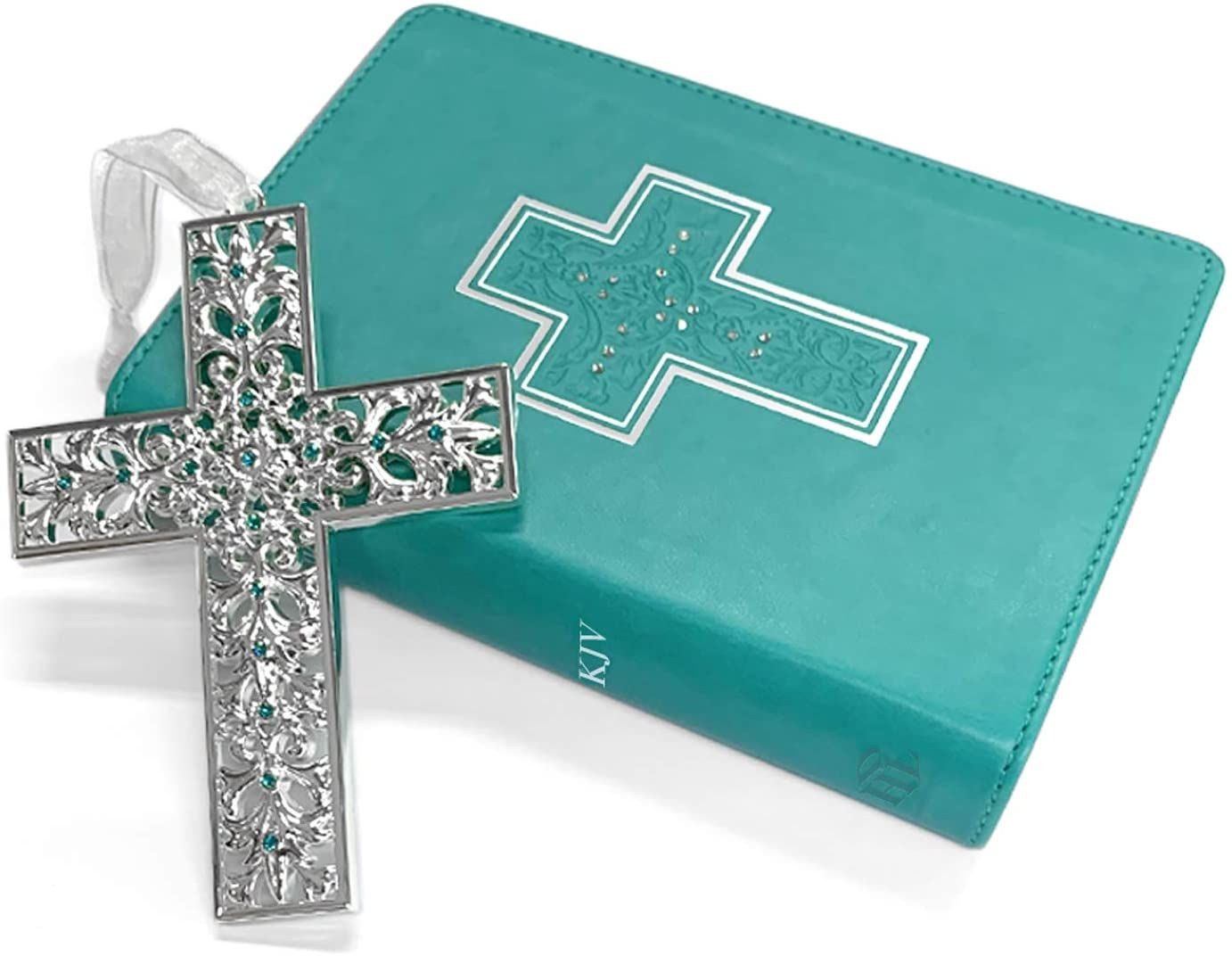 Bible Gift ($25): This beautiful Bible set can be given to your loved ones on occasions such as baptisms, birthdays, weddings, confirmations, dedication, graduations and the like. It also makes a wonderful baby shower present for any new born.