The Best Baby Shower Gifts helps you select the best baby shower present for parents to be. Updated monthly with new gift ideas, we tell you what's hot, what's not, and let you know how specific products have been received by giftees.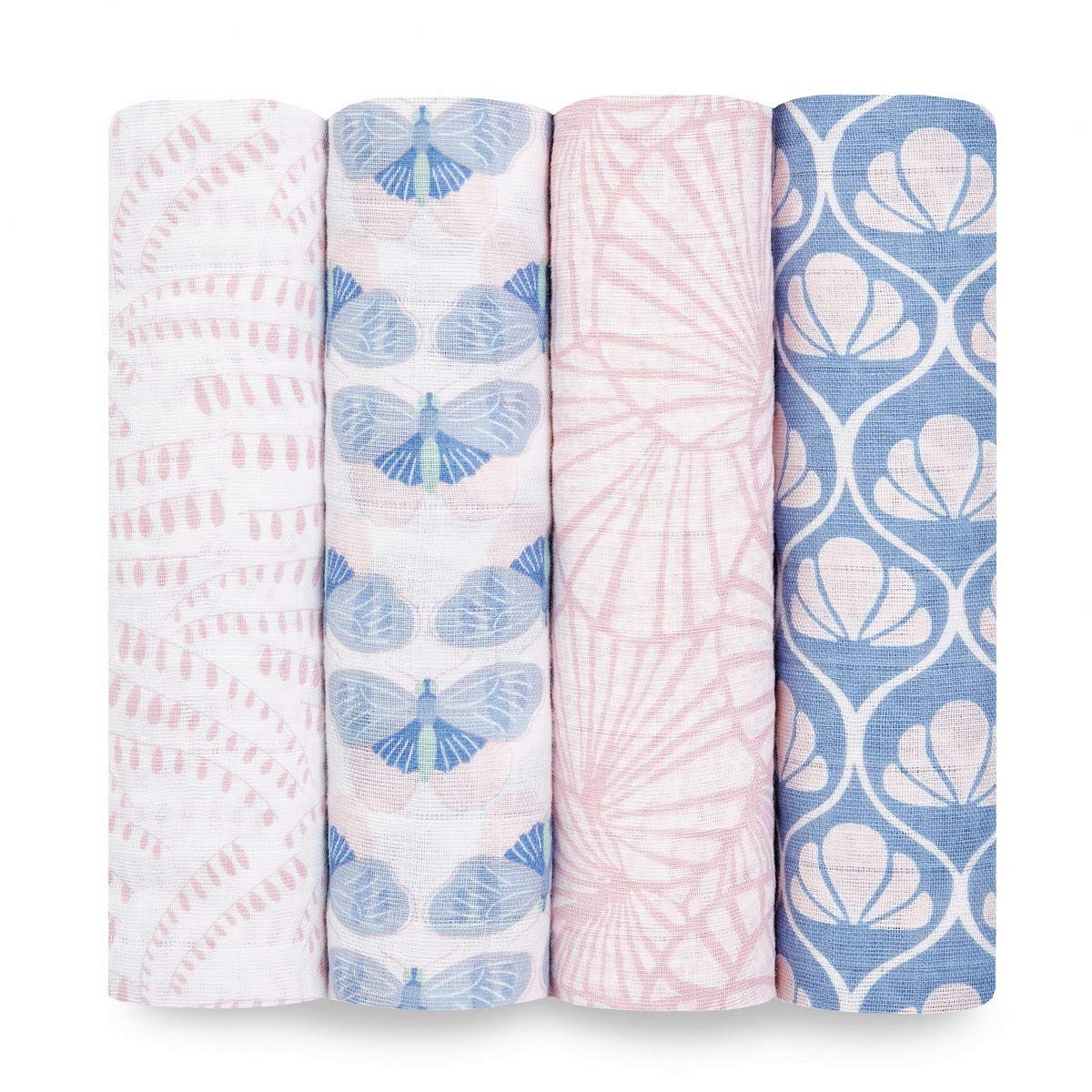 aden ($50): Hello Little One, don't sleep without these beautiful swaddles! This fashionable and functional set includes 4 different colors of aden aden aanis 100% Cotton Muslin Swaddle Blankets. With these blankets, your baby will be wrapped up in love! Each blanket measures roughly 40in x 40in, and are made of the softest and strongest cotton muslin that is sure to delight your little one's senses.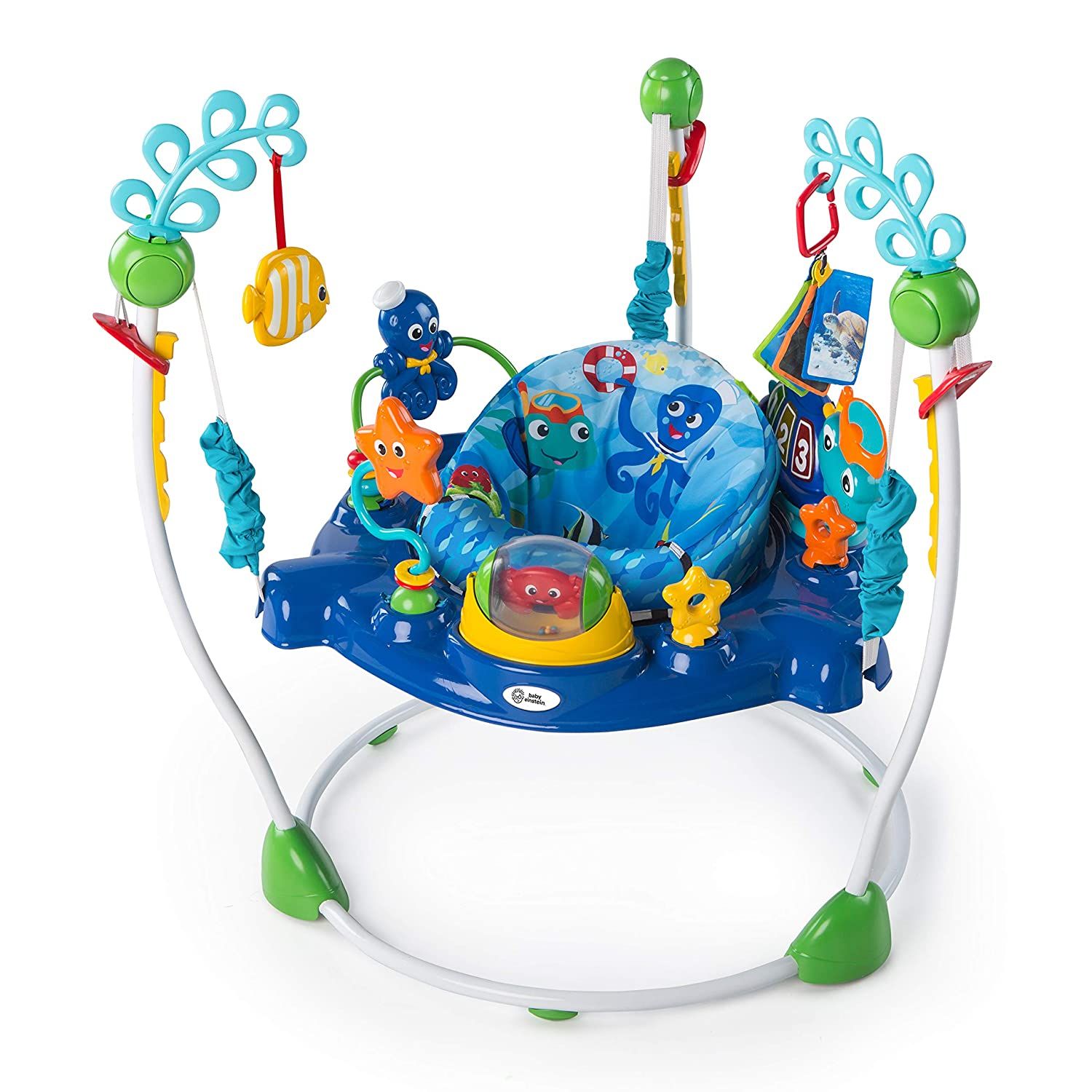 Baby Einstein Neptune's Ocean Discovery Jumper ($79): Baby's first adventures are always new and exciting. Encourage their sense for exploration with Neptune's Ocean Discovery Jumper, complete with a 360-degree rotating base and removable toy balls to grab, spin or pop into play. This baby bouncer can be adjusted to three different heights to grow with your baby. It's easy to wipe clean, folds for travel and has two soft fabric seat pads that are machine washable.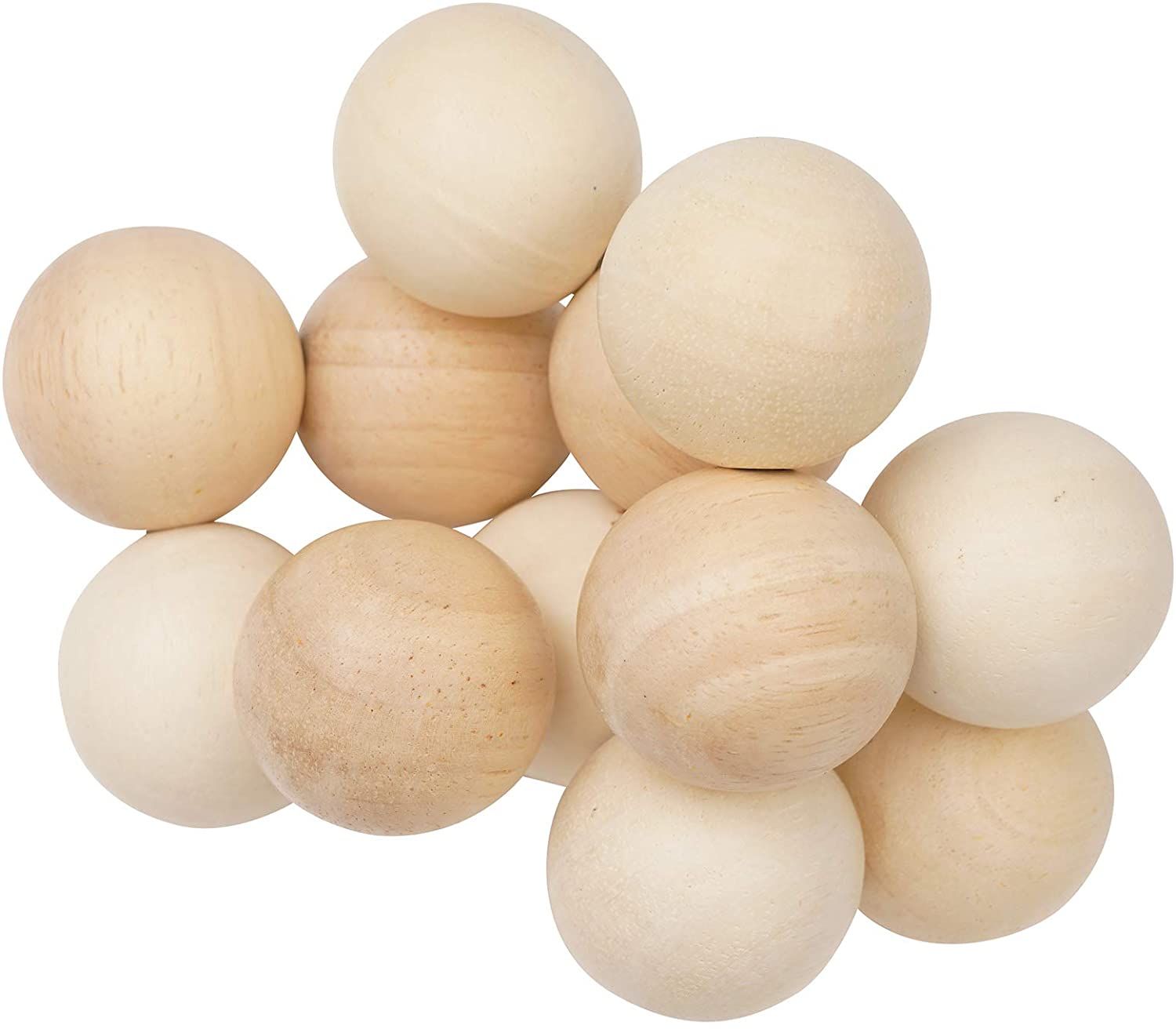 Manhattan Toy Natural Classic Baby Beads Wood Rattle, Teether, and Clutching Toy ($13): Surprisingly, this toy was a hit with several members of the family, from ages 9 months to grandparent. Something about the tactile quality of the wooden beads, the weight and the way they weave in and out. Now they are on the coffee table and everyone who comes over picks them up and rolls them around. Beautifully made, smooth and solid. The natural finish is lovely.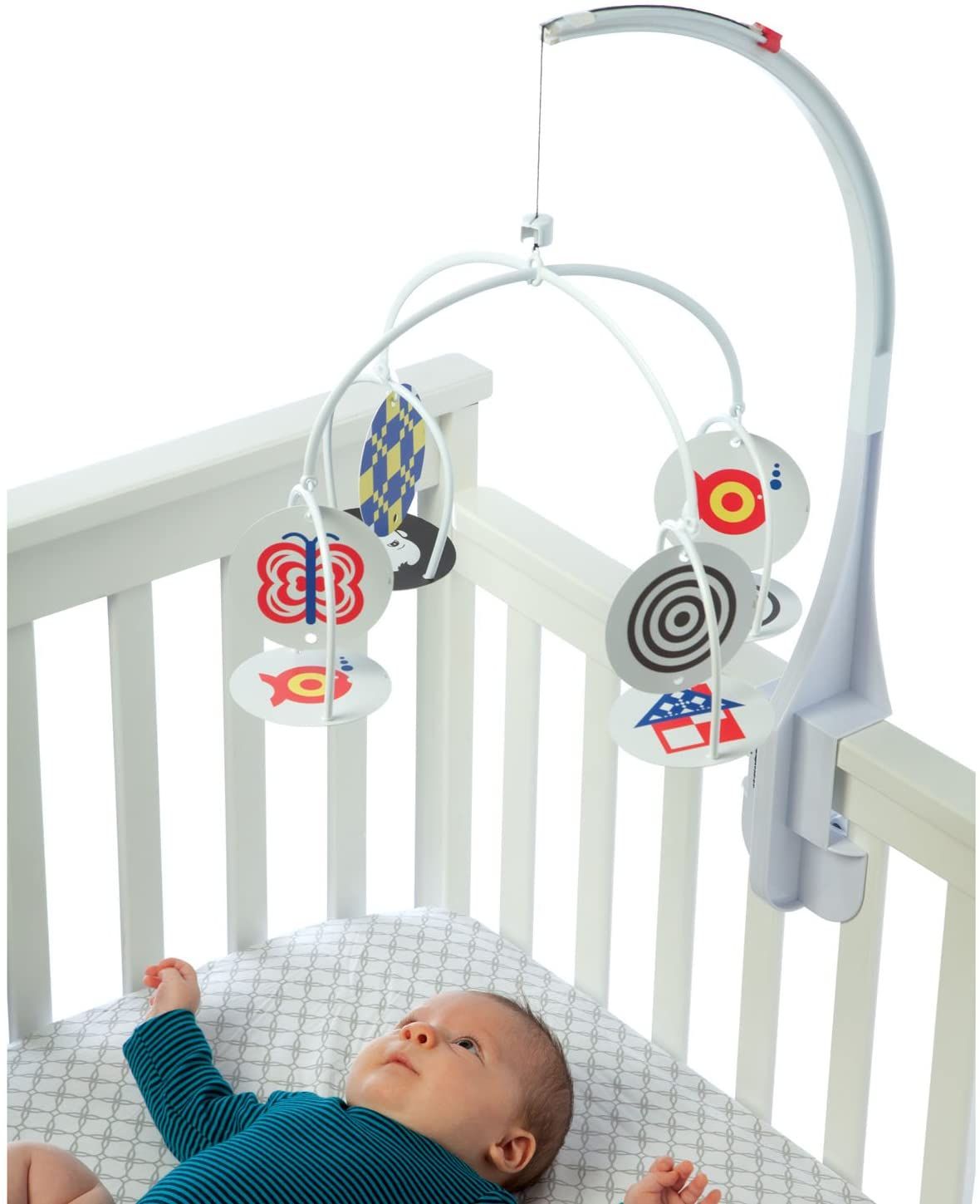 Manhattan Toy Wimmer-Ferguson Infant Stim-Mobile for Cribs ($25): All Manhattan Toy products are built to the highest standards, with safety in mind. This Infant Stim-Mobile is a static mobile designed for floor or crib use. Created with research-based black and white, high-contrast graphics and images to fully engage your infant. Easily attaches to any crib, play yard or stroller with included secure snap connectors.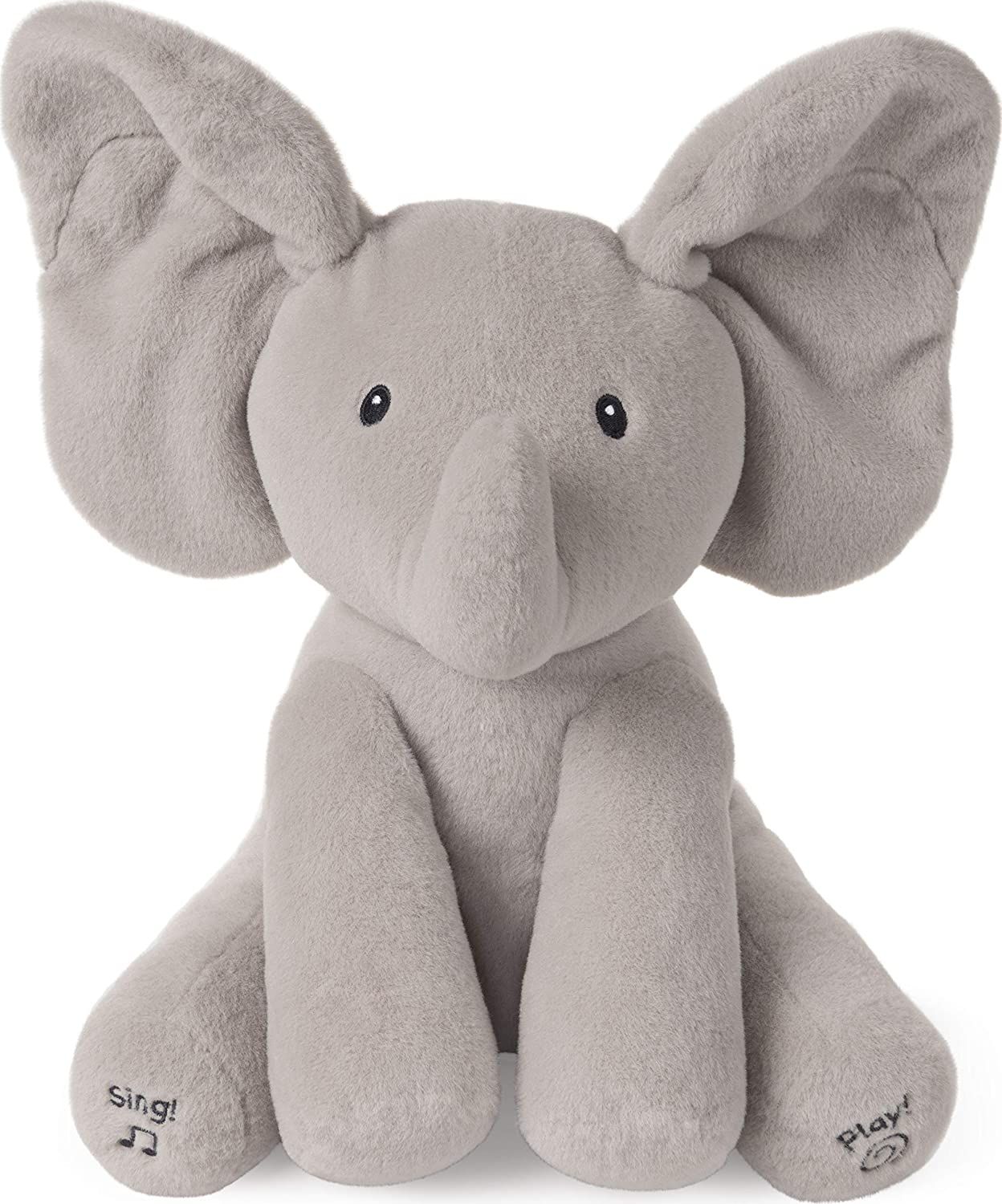 Baby GUND Animated Flappy The Elephant Stuffed Animal Baby Toy Plush ($32): The Baby GUND Flappy Animated Elephant is an adorable stuffed toy elephant whose cheeks flap up and down when you press her little feet. Flappy is interactive, singing "Do Your Ears Hang Low" and playing peek-a-boo when you press her left foot. Shop the whole GUND collection to find your favorite!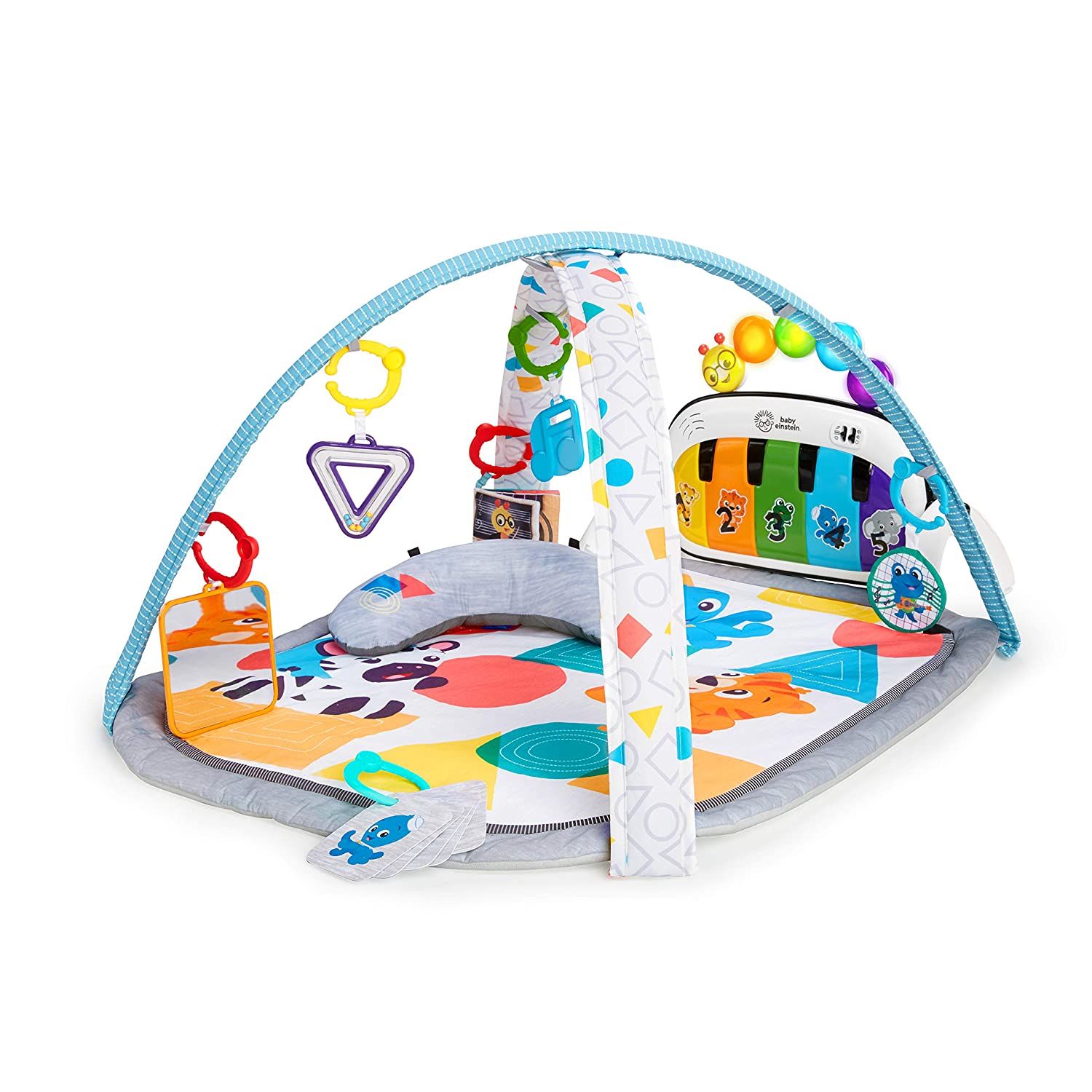 Baby Einstein 4-in-1 Kickin' Tunes Music and Language Discovery Activity Play Gym ($49): The Baby Einstein 4-in-1 Kickin' Tunes Music Gym has all the elements of a fun and exciting playtime with baby. This play gym will motivate baby to kick and play while allowing them to engage their senses with sounds, music and lights.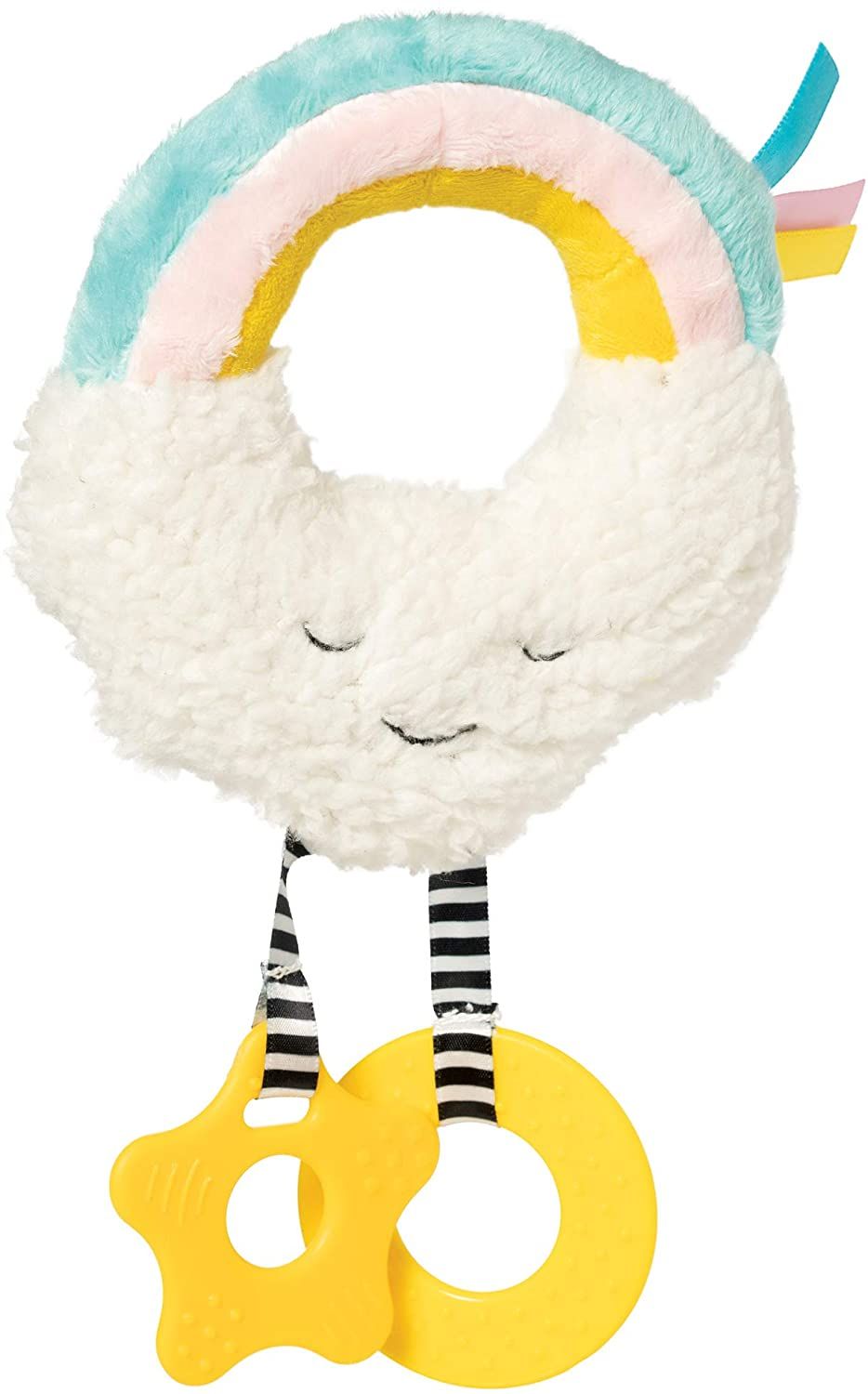 Manhattan Toy Cherry Blossom Days Cloud Baby Circle Rattle with Crinkle Paper and Teethers ($13): The Manhattan Toy Cherry Blossom Days Cloud Baby Circle Rattle with Crinkle Paper and Teethers is the perfect tactile baby toy for your little one! The ring rattle encourages baby to reach, grasp and shake. The textured teethers help provide relief to baby's tender gums and the crinkle paper keeps them entertained!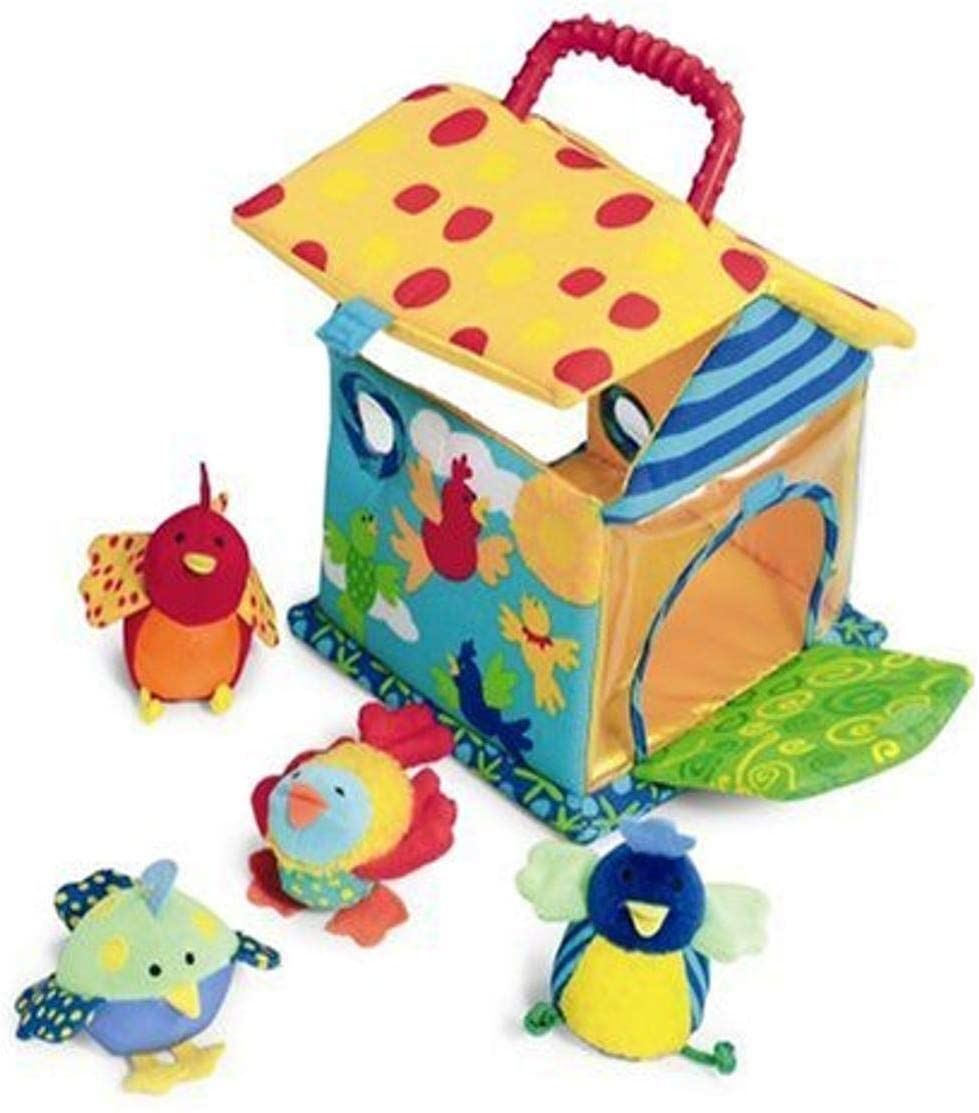 Manhattan Toy Put and Peek Birdhouse Soft Activity Toy ($27): Who doesn't love a birdhouse full of colorful, happy cheepers? This is a delightful little toy. The birdhouse has two sides that are clear so you can see inside. The side with the flip-down door has an opening that is just the right size for chubby toddler fists to retrieve the birdies or stuff them inside. The door is stiff and closes with a velcro tab at the top so the birds don't accidentally fall out.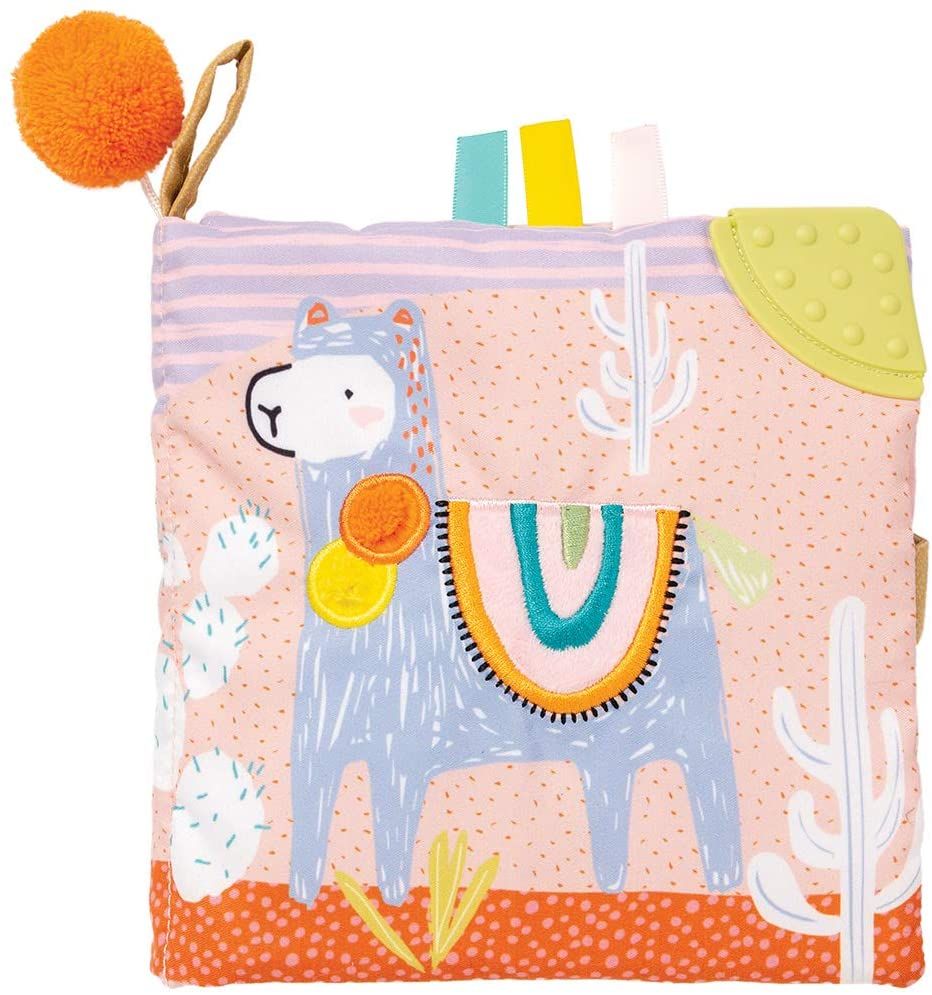 Manhattan Toy Llama Themed Soft Baby Activity Book with Squeaker ($15): Soft Baby Llama-Themed Soft Activity Book is a great way to develop a child's fine motor skills. This tri-fold soft activity book features a front cover plus 3 internal panels full of touch-and-feel sensory toy stimuli.